Membership
Who Can Join
Home Federal Credit Union is a federally chartered credit union serving those that live, work, worship or attend school in Harrison County as well as the following employees groups:
Any employee of Frontier (formerly Verizon), AT&T, or Lucent Technologies who work in Barbour, Berkeley, Braxton, Doddridge, Gilmer, Hampshire, Hardy, Harrison, Jackson, Jefferson, Lewis, Marion, Mason, Mineral, Monongalia, Morgan, Pendleton, Preston, Randolph, Ritchie, Roane, Taylor, Tucker, Upshur or Wood Counties of West Virginia;

Employees of Barbour County Board of Education and employees of the Alderson-Broaddus College who work in or are supervised from Barbour County, WV;
Employees of Corhart Refractories who work in Buckhannon, WV;
Employees of Elder Beerman Stores, Southern Division, who work in Barboursville, Beckley, Bridgeport, Charleston Hurricane, Morgantown (east), Vienna, and Wheeling, West Virginia; Ashland Kentucky; and St. Clairsville, Ohio;
Employees of Randolph County School System in Elkins, West Virginia;
Employees of Stonewall Jackson Memorial Hospital in Weston, WV
If someone in your immediate family is a member of Home Federal Credit Union then you are eligible for membership. Immediate family members include parents, spouses, siblings, children, grandparents, grandchildren, stepparents, stepchildren, stepbrothers, stepsisters and adopted children of members. Individuals living in the same household and maintaining a single economic unit with a member are also eligible to join.
The following are also eligible for membership:
Spouses of persons who died while within the field of membership of this credit union;
Employees of this credit union;
Persons retired as pensioners of annuitants from the above employment;
How to Join
Become A Member Today- Stop by Home Federal Credit Union at 131 W. Pike Street Clarksburg, WV 26301 or give us a call at 304-623-6800 for more information.You will have to provide the following information upon account opening for yourself and any joint as well as a copy of your ID with current address.
Valid Social Security Number
Date of Birth
Your current address
Email address
Telephone Numbers
Valid identification information (including number, date of issue and expiration date)
*A deposit of $5.00 is required to open your credit union membership.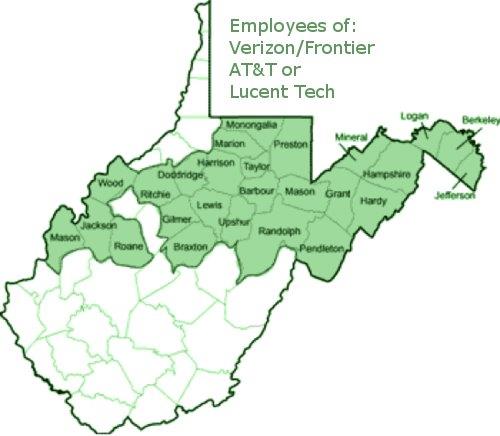 May Minor Children Join the Credit Union?
Yes, your credit union encourages children to join. We do need social security numbers for all members for income tax purposes and a copy of their birth certificate. Children are never too young to start learning thrift.